Which African states have ratified regional instruments on GBV?
Explore the table below to find out which African states have ratified the major regional and African standards and instruments relating to gender-based violence.
Outlining the regional instruments which are binding on each country help to outline their obligations and commitments.
In time, ENDGBV.AFRICA will fully map out each African state's alignment with and adherence to these standards.
| | Protocol to the African Charter on Human and People's Rights on the Rights of Women in Africa (2003) | Solemn Declaration on Gender Equality in Africa (2004) | The Ouagadougou Action Plan to Combat Trafficking in Human Beings, Especially Women and Children (2006) | African Youth Charter (2006) | Revised Maputo Plan of Action 2016-2030 for the Operationalisation of the Continental Policy Framework for Sexual And Reproductive Health And Rights (2016) | SADC Regional Strategy and Framework of Action for Addressing Gender-based Violence (2018) |
| --- | --- | --- | --- | --- | --- | --- |
| Malawi | Ratification / Accession | ✓ | ✓ | Ratification / Accession | ✓ | ✓ |
| Mozambique | ✓ | ✓ | ✓ | ✓ | ✓ | ✓ |
| South Africa | ✓ | ✓ | ✓ | ✓ | ✓ | ✓ |
| Zambia | ✓ | ✓ | ✓ | ✓ | ✓ | ✓ |
| Zimbabwe | ✓ | ✓ | ✓ | Ratification / Accession | ✓ | ✓ |
KEY:
S     : signature
R    : ratification
A     : accession
✓    : signature and ratification/accession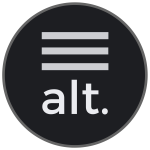 A portal to enable and empower
A portal to enable and empower
Unpacking regional laws and standards on GBV