Total population: 14,9 million
Internet penetration rate: 5 million users
State bodies tasked with tackling GBV: Department of Women Affairs, Gender and Community Development | Department of Justice, Legal and Parliamentary Affairs | Department of Health and Child Care | Department of Public Service, Labour and Social Welfare | Zimbabwe Gender Commission | Anti-Domestic Violence Council | Zimbabwe Republic Police Victim Friendly Unit | National Peace and Reconciliation Commission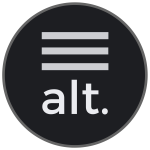 A portal to enable and empower
A portal to enable and empower
Overview of GBV in Zimbabwe
In May 2013, following an overwhelming constitutional referendum, Zimbabwe's new Constitution came into force. The United Nations lauded the new Constitution's alignment with international and regional instruments which seek to promote gender equality. Some of the key changes include explicit recognition of inherent dignity and worth as founding values, new provisions dealing with rights of women (section 80) and children (section 81), the right to privacy (section 57), and establishment of the Gender Commission. It also put measures in place to promote women's participation in Parliament.
Given the county's political turmoil, it is unsurprising, yet regrettable, that politically motivated violence against women is a reality for women in Zimbabwe. A paper by Maybe Zengenene and Emy Susanti examines the use of systematic violence to stifle women's political participation and counter gender-mainstreaming efforts. In 2008, scores of women reported that they had been r*ped and abused by militia in the lead-up to elections.
Further, spousal abuse is often cited as a prevailing type of harm in Zimbabwe – with experts and activists highlighting a relationship between economic hardship, fuelled by patriarchal thinking, and GBV. Prior to the pandemic, ZimStat reported that in 2017 at least 22 women were r*ped daily in Zimbabwe, translating to almost one woman per hour. Notably, between the period 2010 and 2016, there was an 81% spike in r*pe cases across the country.
Similar to other African countries, the Zimbabwean government implemented a social relief programme to support families during the pandemic, but the exacerbated levels of GBV under lockdown have largely been met with inaction by the state. The collection and analysis of data on this has primarily been done by NGOs. Under lockdown, there has notable uncertainty about the type of GBV services that are designated as essential services, including NGOs mandated to support survivors.
Zimbabwe, with the support of the Spotlight Initiative, is currently working towards developing a national GBV Information System, which is intended to facilitate more accurate reporting on GBV and therefore more complete and informed decision-making for programs, advocacy and resource mobilisation.
On the issue of OGBV, although the Gender Commission has recognised that 'cyberbullying and stereotyping' are harmful practices that plague women, the Cybersecurity and Data Protection Bill of 2019 has not yet been enforced, and so little has been done to prosecute cyber-related offences. The Elton Makumbe case, which concerned abusive social media posts by a minor targeting a woman, is the country's first cyberbullying case. It highlighted law enforcement's constraints in dealing which matters of this nature. Eventually, the perpetrator was prosecuted under the Criminal Codification and Reform Act.
With respect to OGBV. Dr Sithemiso Nyoni, the Minister of Women Affairs, Community, Small and Medium Enterprises, has reiterated the need for a multi-sectoral approach to GBV and reaffirmed every Zimbabwean's right to personal security and bodily integrity. In a statement to National Assembly in March 2021, she stated, "[GBV] is our collective responsibility; each one of us has a role to play to ensure that gender-based violence does not happen…"
Holding those in power to account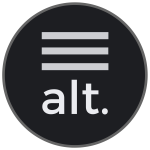 Holding those in power to account
Laws, policies, and resources relating to GBV in Zimbabwe