Total population: 32.2 million
Internet penetration rate: 6.7 million users
State bodies tasked with tackling GBV: Department of Assistance to Family and Minor Victims of Violence | Department of Gender, Child, and Social Action | National Directorate of Women | National Council for the Advancement of Women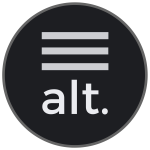 A portal to enable and empower
A portal to enable and empower
Overview of GBV in Mozambique
It is estimated that one in four women in Mozambique experience physical or sexual violence at some point in their lives, and one in two girls marries before the age of 18. In recent years, extreme weather conditions, increased economic instability, and more recently, the COVID-19 pandemic, have compounded the lived realities of women and girls in Mozambique.
The pandemic represents a burden on a system that is already struggling to respond to pre-existing humanitarian needs and protection concerns resulting from the impact of climate shocks, insecurity and armed conflict. Women are reportedly walking long distances to access food, water, and services in Mozambique, exposing them to protection risks, particularly sexual and gender-based violence. In addition to these challenging circumstances, persistent conflict in a part of Mozambique continues to put the safety and dignity of women and children at risk.
According to the United Nations Office for the Coordination of Humanitarian Affairs (UNOCHA), attacks by non-state armed groups expanded geographically and increased in intensity in 2020, significantly heightening protection risks, especially for women and girls, people with disabilities, older persons and people living with HIV/AIDS.
While the government still has much to do, there are some noteworthy efforts that suggest there may be potential to protect and promote the rights of women and children in Mozambique. For example, Rapariga Biz is a government-led, joint UN programme that aims to reduce early marriages and teenage pregnancy in Nampula and Zambezia provinces. Among other interventions, the programme trains young women to counsel their peers on sexual and reproductive health and rights, as well as essential life skills. Medicus Mundi is another key intervention that seeks to contribute to the defence, guarantee, and exercise of a life free from violence against women in Maputo. This two-year intervention (2020-2022) is a continuation of a 2017-2019 programme, funded by the Catalan Agency for Development Cooperation. The main objective of this project has been to build a fairer, more equitable and inclusive society that respects the human rights of women in Maputo city. In the last two years, different actions were promoted to make GBV a political and social priority in Maputo. In addition to these interventions, there has been welcome progress in terms of law reform.
However, civil society organisations have noted with concern the escalation of gender-based violence both in frequency and severity despite law reform initiatives, GBV remains under-reported in Mozambique. A notable advocacy campaign during the pandemic was the use of megaphones by women activists who marched the streets and encouraged women and girls to report violence. 
Holding those in power to account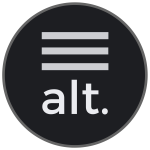 Holding those in power to account
Laws, policies, and resources on GBV in Mozambique