Total population: 18.6 million
Internet penetration rate: 5.4 million
State bodies tasked with tackling GBV: Ministry of Gender and Child Development | Ministry of Health | Ministry of Justice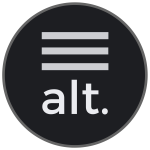 A portal to enable and empower
A portal to enable and empower
Overview of GBV in Zambia
Although Zambia has previously been lauded as a model for a functional multi-party state, it has faced some acute challenges to its democracy in recent years. In August 2021, its presidential elections were marred by internet shutdowns and an alarming stifling of freedom of expression. This further contributed to concerns about the country's cyber laws with opposition leaders, journalists, and activists having been targeted for sharing dissenting views.
Following the elections and the inauguration of President Hakainde Hichilema, thousands participated in a GBV protest in October 2021 to alert the new administration to the need to prioritise the protection of women.
Zambia's GBV statistics are staggering, with nearly half (47%) of women between the ages of 15 and 49 reporting that they have experienced physical, sexual, and/or emotional abuse. The country also has one of the highest rates of child marriage in the world. A study conducted by  UNFPA found that poverty and limited access to "programs, information and services" are the leading reasons that girls are more susceptible to marriage.
Notably, the Victim Support Unit of the Zambia Police Service recorded a slight decline in reported GBV cases in the first quarter of 2020 (from 5584 cases in the first quarter of 2019 to 5040 in 2020). However, the Ministry of Gender publicly declared that GBV remained an area of priority as it is also a significant public health issue in Zambia.
Prior to the pandemic, and in an effort to expedite justice to victims and survivors, the Zambian government established two fast-track courts to deal specifically with GBV-cases. The courts, situated in Lusaka and Kabwe, are intended to increase accessibility to the justice system and protect victims and survivors from facing alleged perpetrators.
In terms of OGBV, the Gender Commission has recognised that 'cyberbullying and stereotyping' are harmful practices that plague women but,s is the case in many neighbouring countries, interventions to tackle OBGV have been minimal. The government has, however, actively utilised social media to spread awareness on GBV. Minister Elizabeth Phiri has shared firm views on perpetrators on GBV – stating that GBV offences should not non-bailable.
Overall, the state's limited response to GBV under COVID-19 leaves much to be desired.
Holding those in power to account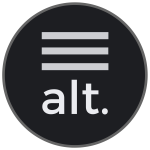 Holding those in power to account
Laws, policies, and resources relating to GBV in Zambia