Total population: 2.58 million
Internet penetration rate: 1.37 million users
State bodies tasked with tackling GBV: Ministry of Gender Equality, Poverty Eradication, and Social Welfare | Ministry of Justice | Ministry of Health and Social Services | Ministry of Information and Communication Technologies | Standing Committee on Gender Equality, Social Developments and Family Affairs | Standing Committee on Information, Communication, Technology and Innovation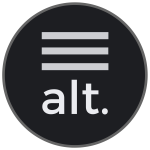 A portal to enable and empower
A portal to enable and empower
Overview of GBV in Namibia
Over the past decade, Namibia has displayed the political will to foster gender equality and prioritise gender mainstreaming in government. As a demonstration of Namibia's standing on gender parity, in 2021, it ranked 6th out of 156 countries on the Global Gender Gap Index – the highest ranking for an African state. This index, collated and published by the World Economic Forum, tracks gender gaps and highlights emerging trends in the labour market as well as society at large. In 2023, it dropped down slightly to 8th place but has still retained its status as the highest-ranking African state in terms of its global parity. Namibia has also achieved full parity on both the Health and Survival and Educational Attainment subindexes, although their levels of attainment are low for both women and men.
From a national policy perspective, and in line with the United Nations' Sustainable Development Goal (SDG) No. 5 calling for gender equality and the empowerment of women and girls, the country developed a National Gender Policy for the 2010 – 2020 period in 2010. The policy sought to ensure that every sector of the economy emphasises the importance of gender and empowerment. In terms of more recent developments, in 2019 a National Task Team adopted its first National Action Plan (NAP) for Women, Peace, and Security for the period 2019-2024. Several ministries, UN technical advisors, and civil society organisations were included in the development process of the NAP through consultative meetings. Namibia's NAP builds on the country's National Gender Policy (2010-2020). The NAP is also seen as complementary to the other mechanisms and frameworks developed to advance women's rights in Namibia. The overarching goal of the NAP is to create "a safe and peaceful Namibia where all women, men, girls, and boys have equal rights and live without fear or want and in dignity". The NAP includes a detailed implementation matrix, which incorporates a budget estimate to implement the plan.
Despite the aforementioned progress, civil society is of the view that there has not been a concrete enough shift towards gender equality. For all of Namibia's robust legal framework and its plans and policies on gender, civil society laments that "The plans exist, but they are not being put into action."
Pregnancy rates among minors is a persistent challenge in Namibia. Shortly before the COVID-19 pandemic, Djaffar Moussa-Elkadhum, the UNESCO representative to Namibia, declared that early and unintended pregnancies affect almost one-fifth of Namibian teenage girls with at least 40% of pregnancies a result of rape. Under the Abortion and Sterilization Act of 1975, abortions are only permitted in a few case,  for example when pregnancy is the result of rape, incest, when it is thought to pose a serious threat to the physical and mental health of the pregnant person, or where there is a serious risk that the child would be born with physical and/or mental disabilities. As a result, baby dumping is prevalent in private and public locations. According to police statistics, more than 234 newborns were found abandoned between 2016 and 2022. The issue has become so widespread that in 2019, the country decriminalised the abandonment of newborns in designated safe spaces.
On a broader note, public perception around violence against women raises cause for concern. In April 2022, research published by Afrobarometer indicated that Namibians see GBV as the most important women's-rights issue that the government and society must address. This echoes the calls of feminist activists in October 2020, who took to Namibian streets to protest the rise in GBV cases, in particular, during the COVID-19 pandemic.
Looking forward, an important facet of this renewed commitment to tackling GBV should address online harms. As it develops its proposed cybercrimes and data protection legislation, Namibian law and policy creators should not disregard OGBV.
Holding those in power to account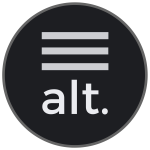 Holding those in power to account
Laws, policies, and resources relating to GBV in Namibia