Total population: 19.6 million
Internet penetration rate: 3.45 million
State bodies tasked with tackling GBV: Ministry of Gender, Community Development and Social Welfare | Ministry of Justice | Ministry of Civil Education and National Unity | Ministry of Education | Ministry of Youth and Sport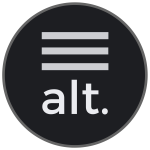 A portal to enable and empower
A portal to enable and empower
Overview of GBV in Malawi
Over the years, the Malawian Government has adopted several policies and legal frameworks to address gender-based violence issues, for example, the National Gender Policy and National Action Plan to Combat Gender-Based Violence in Malawi (2014-2020) (NPA), the 2013 Gender Equality Act and the Domestic Violence Act.Despite these measures, the country ranks 145th (out of 188 positions) on the Gender Inequality Index.
It is estimated that 34% of women in Malawi have experienced physical or sexual violence and that 1 in 5 girls are sexually abused before they turn 18. Recent media reporting illustrates the concerning levels of sexual violence against children. Child and forced marriages remain a priority concern in Malawi, with an estimated 9% of girls in Malawi being married by the age of 15 while 46% are married by the age of 18, placing Malawi 11th country globally in terms of cases of child and forced marriage. Gender and sexual minorities are said to experience violence and discrimination in various aspects of their daily lives, with studies indicating high levels of sexual violence based on sexual orientation or gender identity.
With regard to COVID-19, following former President Peter Mutharika's announcement of a lockdown, human rights group Malawi Human Rights Defends Coalition (HRDC) instituted a legal challenge against the lockdown measures for their failure to protect indigent persons. Following the High Court's ruling in favour of HRDC, the lockdown was suspended with the first set of lockdown measures only having been implemented in January 2021.
A report by Titheste Nkhanza further explores the ways in which the pandemic has exacerbated GBV in Malawi. Some key-take aways include the following:
sexual and reproductive health-workers were relocated to dealing with COVID-19-related cases;
there was reduced capacity in the courts to deal with criminal cases;
travel restrictions had a notable impact, particularly on women with disabilities and those in rural areas;
there was limited access to information as communal spaces and response centres closed during this time.
On OBGV, a study conducted by Donald Malanaga reveals that the prevailing types of cyber-harms experienced by women in Malawi include hacking, gender trolling, the use of fake accounts, doxing, and communications threats. According to participants, perpetrators commonly had personal or institutional (i.e. collegial) relationships with the women targeted. Besides Malanga's research, evidence related to OGBV in Malawi is scarce, but similar to other African states, the increase in online harms is something to continue monitoring.
Holding those in power to account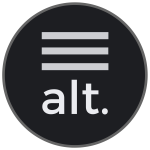 Holding those in power to account
Laws, policies, and resources relating to GBV in Malawi